Hello, I'm Emiliana!
I created The Mindful Birth Group® because of the clear need for an unbiased, personalised approach to pregnancy and postnatal education and support.
Going right back to the beginning- It all started with my own birth preparation for my daughter Mollie's birth. I knew after my 1st birth that I wanted to train to support families as there was so much lacking in terms of personalisation and inclusivity for all choices, and so as soon as Theo was born I left my corporate marketing career behind and did just that.
Before my own births and the preparation I carried out, I was terrified of birth and I had seen such a dramatic change in myself simply through education and preparation. Any fear I had held onto from years of negative conditioning, disappeared and I birthed both of my babies at home.
After Theo was born, I offered to be a surrogate for one of my best friends, as while I was having my 2 babies, she and her husband were struggling with fertility issues. It became clear she wouldn't be able to carry her baby, so I offered to do it for her. Leo is Soph & Jack's genetic baby, I was just the oven! Baby Leo was born in March 2020 during lockdown- it was quite the finale!
When we were deciding the best way to meet Leo, we all decided a planned caesarean abdominal birth would be how we would all feel calmest. With the pandemic layered on top, we all needed the planned element to make this a positive experience.
I used my Mindful Birth tools and techniques throughout Leo's birth too, and it was equally incredible.  You can read all about the surrogacy story here.
After my own experiences and years of teaching courses to first time parents, solo mums, surrogate families, LGBTQ+ families, traumatised families from previous births, I could clearly see there was a desperate need for inclusive birth education, that prepared parents from all backgrounds and experiences, for all eventualities.
So, I wrote the Mindful Birth course to be inclusive of every birth preference and every path to parenthood and support parents throughout pregnancy and beyond the birth.
This is what makes Mindful Birth courses so unique.
If you would like to read my full birth stories, click here: Mollie's home birth, Theo's home birth, Leo's surrogacy planned abdominal birth.
Doula Support
I am also a Birth Bliss Academy accredited birth and postnatal doula. Being a doula also hugely informs the antenatal and postnatal course content as 'being on the ground' and seeing the reality is what is so important when it comes to preparing parents for birth and beyond.
Teacher Training
In 2020 I made the decision to invite other teachers into The Mindful Birth Group®, mainly because people were asking me how they could join! I was also finding I could not meet the demand of the enquiries I was receiving as the word started spreading. The rest is history and we now have teachers all over the country, teaching our trusted 5* rated course syllabus as independent business owners. We support them with marketing their business' and being a part of the incredible supportive teacher team too.
My training & credentials: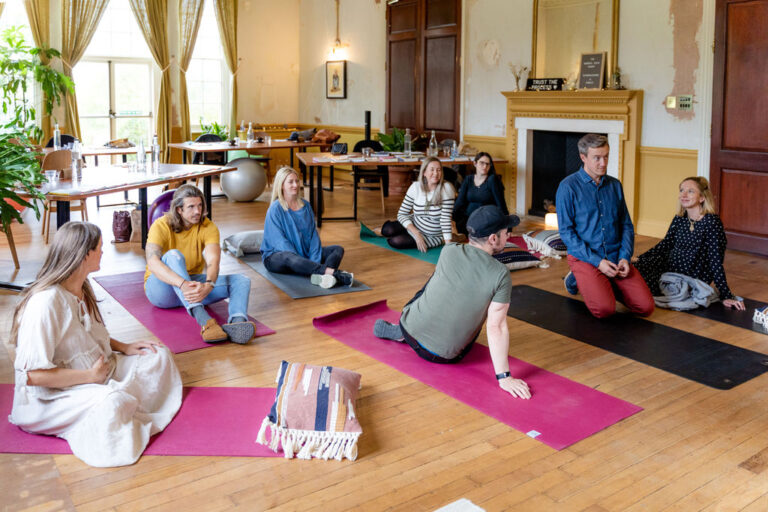 Group Courses
I am not currently teaching group courses however we have wonderful teachers in the local area running the courses every month. These are a friendly, sociable way to combine your learning with meeting other local parents in the area.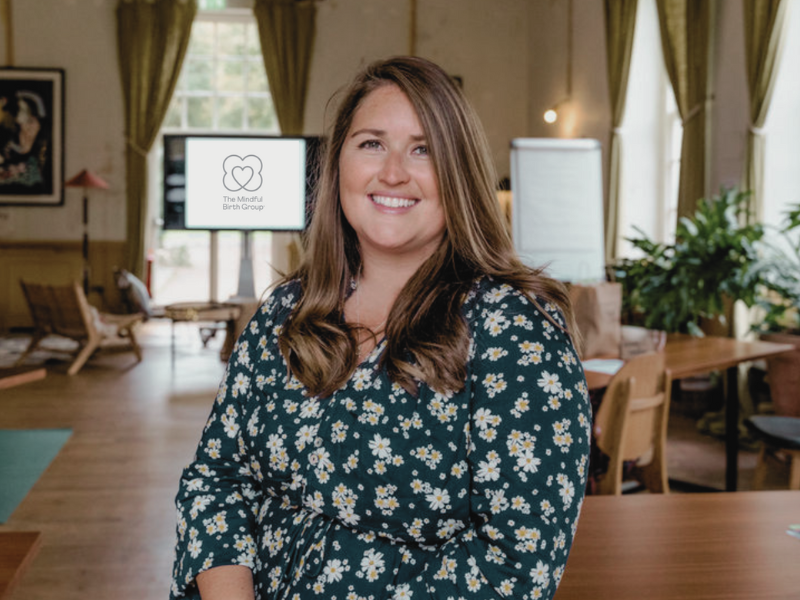 Private Courses
Available from the comfort of your own home in-person or on Zoom! Please complete the form below to enquire about taking a private course with me.
Complete this form to enquire about booking a private course with me