Welcome to The Mindful Birth Group®.
We turn an overwhelming time that is full of unknowns,
into one that is full of confidence and calm.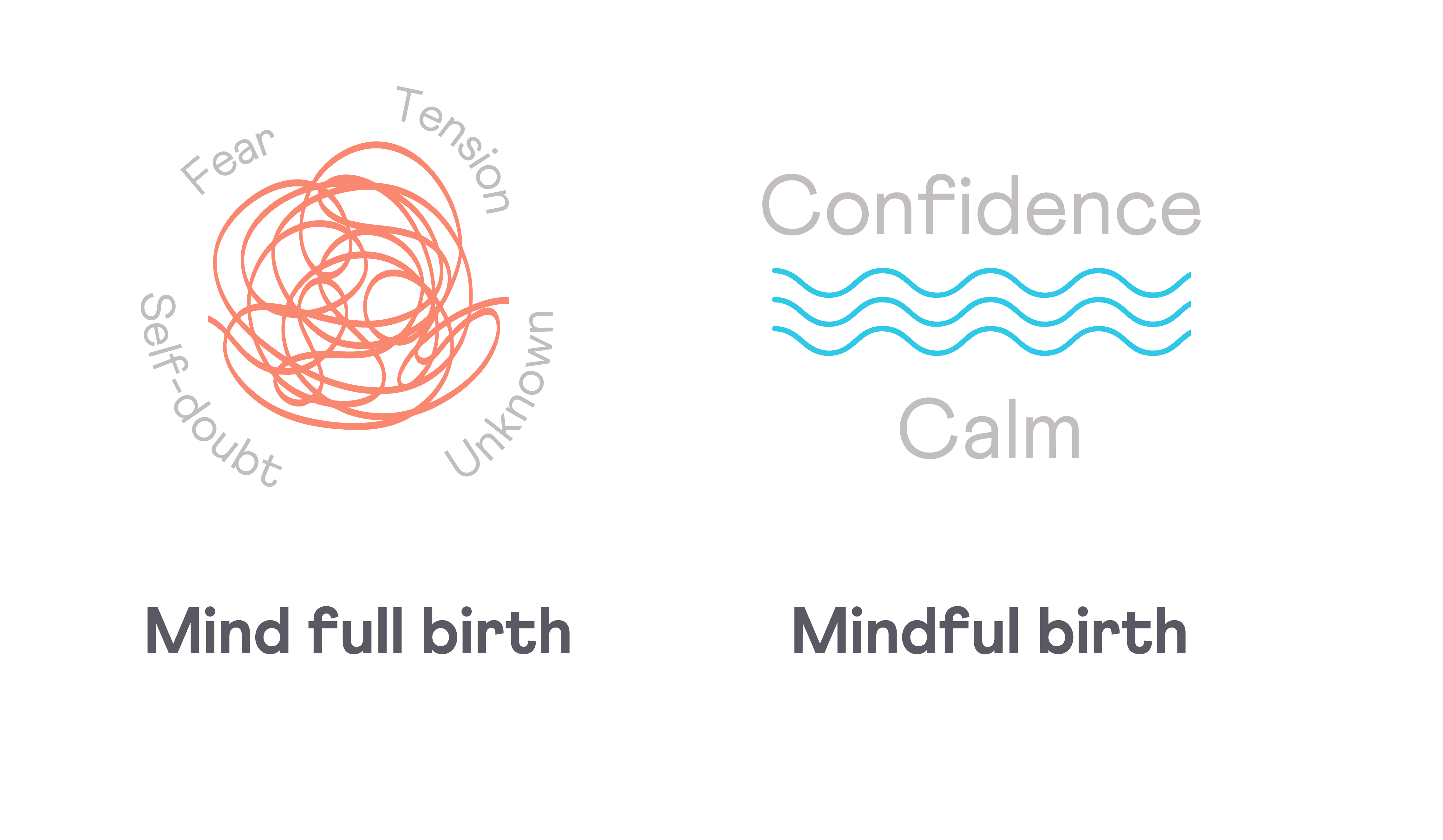 How do the course packages help me?
Physically prepare you for (all types of) birth and beyond
Mentally prepare you for (all types of) birth and beyond
Meet others on a similar path
We are very proud to say that our course packages really are a 'one-stop-shop' for all of your preparation and support needs. So many of our past clients have said they wished they had just signed up to a Mindful Birth package, as they learned everything and more with us vs. taking multiple courses. We include the evidence-based education and invaluable relaxation techniques, which can be applied to all birth scenarios. That really is the beauty of mindfulness. If you take a group course, you will also meet others due at a similar time to you, and don't forget our online, moderated community too!
Where are they available?
The course part of the package is available in-person across the UK and on Zoom worldwide.
The other incredible benefits are accessible online, from the comfort of your own home.
How much do the course packages cost?
Package prices start at £330, and can be paid for in interest-free instalments.
What makes us different?
Mindful Birth courses and packages have been created by our founder Emiliana, who experienced outdated birth preparation courses for herself as she prepared for her own home births and a planned abdominal birth as a surrogate.
Emiliana is also a birth and postnatal doula, and has supported families with birth preparation and at induced, birth centre, labour ward, abdominal and home births. You name it, Emiliana has been by the sides of parents navigating their fears, hopes and preferences within the current NHS and private healthcare systems.
Because of this extensive experience and spending time with families 'in real-birth-time', Emiliana has seen first-hand that there is a great need for an all-births inclusive course/support package that educates and empowers people with their options and supports them in their choices.
Having been a surrogate too, Emiliana is well aware that different paths-to-parenthood are simply not catered for in the antenatal education/support world. So this is another area that makes us unique in what we do, and how we do it.
You can read more about Emiliana and her experience, here. 
Emiliana continues to provide support as a doula and teaches Mindful birth courses alongside an incredibly passionate team of teachers across the UK. They are what make the Mindful Birth approach travel as far as it does, and we appreciate every single one of them for all of their hard work and dedication.
Find out more about our approach and all of the elements that make our support packages so unique here.
We've also supported these lovely families!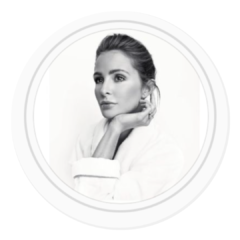 I listened to a track by The Mindful Birth Group every night to mentally prepare myself for what was to come, and I listened to the same track before going into the theatre which immediately got me in a good headspace.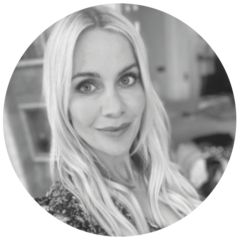 Thank you to The Mindful Birth Group for giving me the confidence to smile and enjoy the birth of my baby.
We both found the course so useful and empowering. I feel really prepared & know I'll stay in my zone no matter what comes up.
Featured in
We're extremely proud to have appeared in the mainstream
media for the support and dedication we give to families



Ready to book?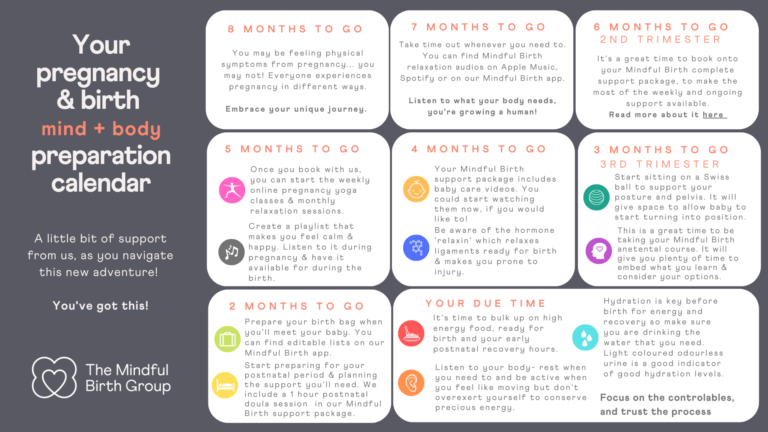 Free pregnancy calendar
Everyone experiences some level of overwhelm when it comes to what you 'should' and 'shouldn't' be doing during pregnancy. When to start a course? When to pack the birth bag? When should I start using a birth ball to sit on? So many questions!
Sign up to receive your free pregnancy and birth planning calendar which is tailored to your due time.
Follow Us
Instagram is where you need to be for free Mindful Birth
related content straight to your feed.