FAQs
When is the next training course?
We run teacher training courses 4 times per year, starting in January, April, June and September.
How much is the training course and membership for teachers?
£995 + VAT (£1194), which can be paid in one payment or in instalments over 3 or 6 months.
The membership fee is £35 per month + VAT (£42), starting the week after you complete the training course.
Can I still run my own independent business?
Yes! We do not employ teachers so it is important you do have your own business and brand. Teachers train with us and join as members, gaining access to course materials, the booking system and the incredibly supportive teacher community. They are just the main areas, there are so many benefits! Just head to the teacher training page to find out more.
I'm a midwife and I would love to use Mindful Birth tools in my practice, but not teach courses. Is this possible?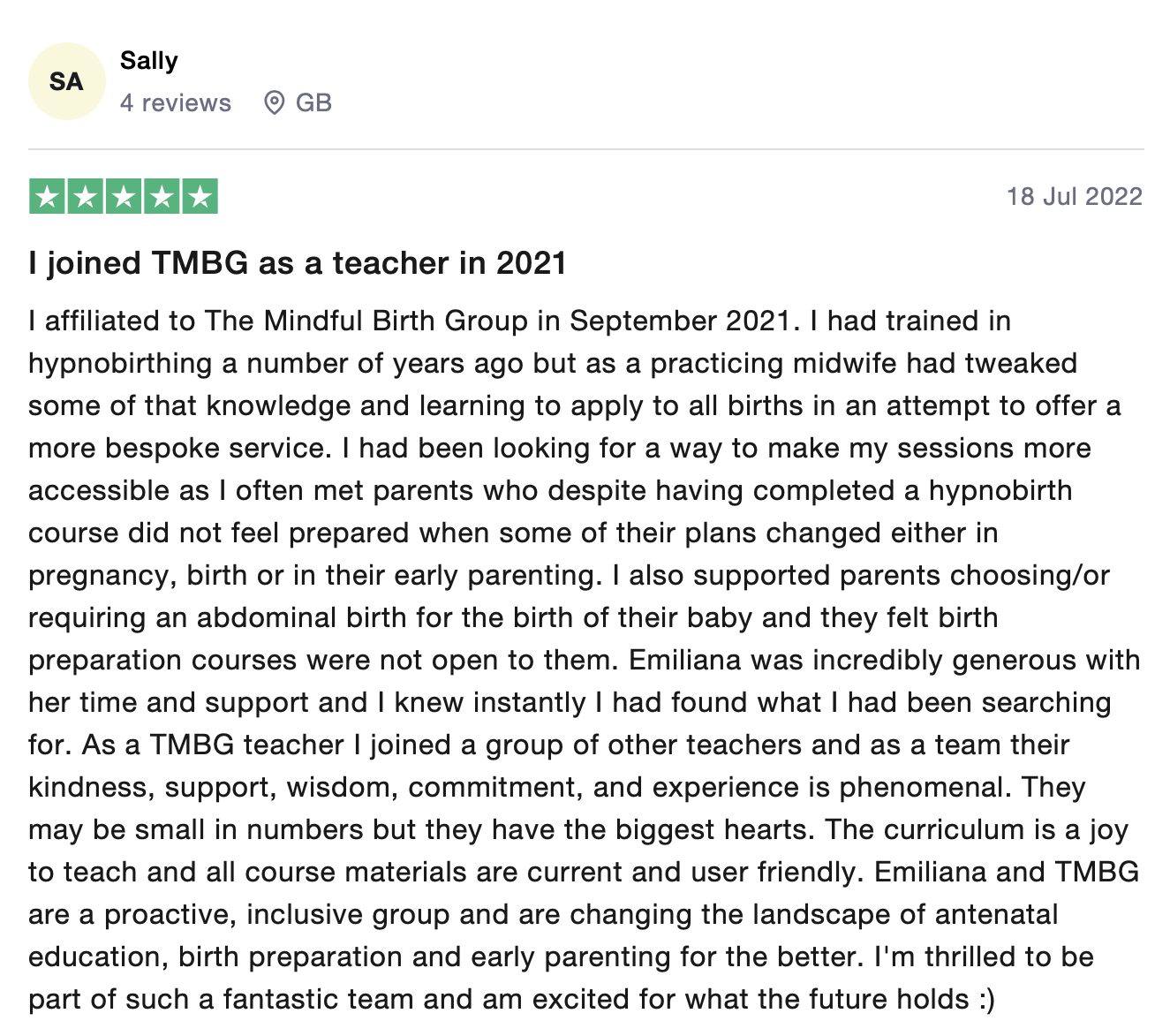 See us in action
Follow us on Instagram to see how we are building and nurturing our Mindful Birth community