As an organisation who supports expectant and new parents every single day, we see the detrimental impact of the CURRENT midwife staffing shortages on the mental and physical health of both parents and midwives. Therefore we are deeply concerned about the leaked report by the Guardian on 26th March 2023.
It relates to the NHS as a whole, but the area raising extreme alarm bells is the lack of recognition to recruit more midwives to make up for the 57% who have said they are considering leaving in the next year. 
Here are the proposals: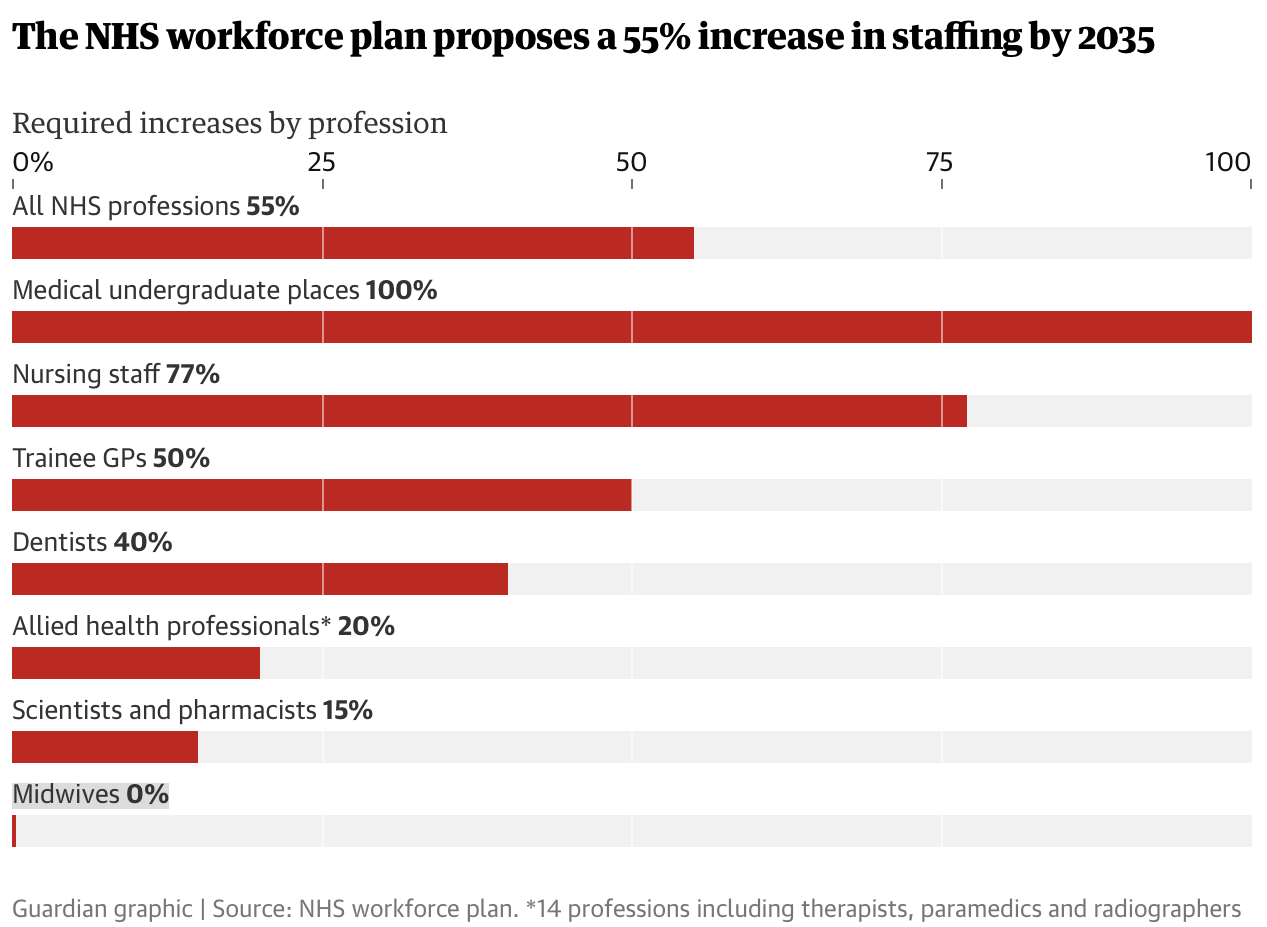 A senior NHS leader also said the report highlights major concerns about the use of temporary staff to ensure safe staffing levels in hospitals. Spending on bank and agency staff has risen by 51% and 26% respectively since 2020, it says. "Use of agency staff is expensive and offers poor value for money for the taxpayer." It also cites "increasing evidence that use of temporary staffing – particularly agency staff – can have a negative impact on patient and staff experience, and continuity of care."
What you can do if you're pregnant
We never want to drive fear in people (it's the opposite of what we do) but we have to be very clear with what expectant parents are walking into. The NHS is simply unable to provide the emotional and practical support that you deserve and need as you move through pregnancy, birth and postnatal recovery.
Please consider very carefully how you are preparing for your birthing and postnatal recovery experience. Ask yourself:
What emotional and practical support do I have in place? Can my midwife, friends and family fully support me and my choices? Or do I need to outsource that support and hire a doula , private midwife or other private care?
Which antenatal course are you taking to ensure that you learn about ALL of your options and birth scenarios? Is it focused on making friends or preparing you for the realities of birthing and recovering in an under-staffed, strained system?
Gone are the days of free antenatal classes run by the hospital because that was one of the first things to go when the shortages really accelerated during COVID-19. We believe this has led people to believe they're not needed- but the education is needed more than ever.
The staffing crisis is already happening now, it is only going to get worse, not better. Please don't follow a 'winging it' mentality- there is much to know about birth and postnatal recovery that will make it so much more straightforward for you, IF you are educated and prepared.
There are a number of courses available, it's important you choose one that is right for you and your needs. We are here for you every step of the way (through pregnancy, birth and postnatal recovery) with our antenatal, hypnobirthing and postnatal courses. We have courses for both a vaginal birth preference and planned caesarean birth.
Have you already been impacted by the shortages? Or are you keen to voice your concerns?
If you have already birthed your baby or are feeling the impact of current staff shortages during your pregnancy then writing to your local MP to share your lived-experience can contribute to building a picture of the realities that the maternity service is facing.
If you are struggling with any aspect of your care right now or previously and would like to record this in the system for yourself or others, Birth Rights is a charity that can support you with feeding back to your hospital or making a formal complaint. They have templates and email support to guide you and make it as straightforward a process as possible.
A note to midwives
We cannot imagine how hard it is to see 0% staffing plans for midwives on this proposal. We stand with you and seek to support and prepare parents to take the pressure off when they are with you under your care. We believe that a prepared and informed parent means your time is freed up to provide care under the pressures that you are facing.

Follow Us
Instagram is where we share free Mindful Birth
related content straight to your feed.