A few weeks ago, no one could have predicted the uncertainty we are now facing around what to expect from our maternity care options on the day we are going to birth our babies.
It has therefore never been more important to focus on 'controlling the controllables' and prepping for birth in a way we have never had to before. You can still have the positive birth experience that you deserve, the key is in the prep.
Here are my top tips to get ready for the wonderful day you are going to meet your baby. I've purposely kept them quite broad as the situation is changing all of the time. But my hope is that you will be signposted in the right directions to get the support you need along the way:
Take virtual antenatal classes

There are many many amazing teachers and organisations offering their antenatal classes online now. It is all about finding one that suits your style of learning. You can find both group and private video call classes. The main differences between the 2 will be cost, personalisation of the content and the opportunity to connect with other parents. It's really up to you to decide what's important to you right now for your learning experience.

The best bit about classes going online is that you can do them in your PJ's from the comfort of your own home!

You can read more about The Mindful birth Group packages here.

Try your very best to be flexible with your birth plans

Once you've taken your virtual antenatal class and thought about your birth preferences, really encourage yourself to get into a flexible mindset. Maternity care guidelines are changing daily, but always know and find comfort in the fact that you and your birth team (even if part of that team end up being virtual) are the very best team for your baby. You will be meeting them soon, not even a pandemic will stop this!

Hire a virtual Doula

We are hearing that more and more hospitals are being forced to stop visitors from entering hospitals in order to protect patients and staff from COVID-19. If only 1 birth partner is allowed in your hospital (which is highly likely as the days go on), you can still gain invaluable support from a doula virtually. As a doula myself, I am a part of lots of social media groups run by doulas. All I'm reading is that they desperately want to help, and many doulas are offering virtual support. Remember that a Doulas role is to comfort you, advocate for you and be your emotional support. This doesn't always necessarily have to be in person. In the lead up to your baby's birth, they would do this through video antenatal calls to get to know you, educate you and help you to write your birth preferences so that they can support you in implementing those on the day. A virtual doula will also be able to keep you updated with important information on the maternity care system changes in your area. During the birth they will be there virtually holding your hand (and your birth partners hand) via video call.

I also want to add that there have been reports of some hospitals not allowing birth partners too. This would mean mum would be birthing their baby with their midwife only in person. This is a very difficult situation to come to terms with, and not one I ever imagined having to write about in this day and age. Having support from a doula for your partner to call someone too may help in this unprecedented situation. A conference video calling app such as Zoom could mean you have them both in the room virtually with you, you do not need forgo emotional support mama.

If your trust is still able to support homebirth, you can of course have your birth partner with you. Government issued social distancing guidelines would still be applicable for anyone new coming into your home (apart from the midwives) but a doula could again support you virtually or if you're keen for them to be with you in person this would be down to you to discuss with them and to make sure everyone is comfortable with the plan.

The Doula Directory has posted information here about birth and postnatal doulas during the pandemic. You can also search for doulas on their directory too.

Look into a virtual lactation consultant

If you plan to breastfeed your baby, think about finding a breastfeeding consultant who offers video calling services ahead of time. Connect with them sooner rather than later to get to know them for if/when you need them. This will help to take the stress out of this period if you do need help. I really recommend Imogen Unger who offers Skype support calls, but you can also find a list of consultants here.

Sign up to an online food delivery service in advance

A few weeks ago, this probably wouldn't have been so much of a 'thing'. But booking in a delivery slot for a few weeks time is a really good idea. Lots of local business' are either delivering to homes or providing a click and collect service too, so check out what's available locally through your local Facebook group if you're not able to secure a spot through the big supermarkets. Cookfood.net is also a brilliant place to stock up on nutritious freezer food for the weeks after you bring your baby home.

Plan for your postnatal period

Finally, don't forget to plan for your postnatal period too. All of our courses will support you with this too.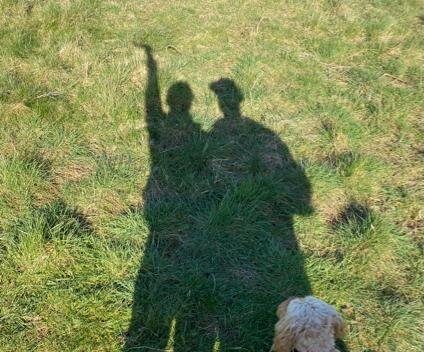 Follow Us
Instagram is where we share free Mindful Birth
related content straight to your feed.