Hi I'm Hannah, founder of Motherhood Road and proud to be a Mindful Natal® teacher.
My true passion is supporting parents during pregnancy, birth and the newborn period. Having worked with newborns and infants for over 12 years I have a wealth of knowledge to share with expectant and new parents. I am a certified infant sleep coach, maternity nurse and baby care consultant. Some say my greatest strength is my knowledge surrounding a baby's first year, whether that is sleep, feeding or postnatal care for mother and baby.
Compassion, kindness and a positive outlook is at the forefront of everything I do and my credentials have allowed me to work with a many number of families from varying walks of life, restoring calm and happiness during those more challenging moments of parenting. It is my dedicated passion to empower parents and support them on their journey, whether you find me in pregnancy or months after, I'm here to help you flourish via science, evidence based and responsive support. My aim is to allow you to "thrive and not just survive parenthood".
I am based in Hampshire, but also work in Notting Hill which has been my stomping ground for over a decade. In my spare time I love walking my dog (a miniature dachshund), can often be found out horse riding and I enjoy spending time with friends and family. I also love to bake, which I plan to share during my in person and private courses.
I also now have numerous godchildren and a newborn niece who I love spending time with. Supporting friends and family, alongside clients during the past few years really opened my eyes to birth options and the postnatal period. I trained as a Mindful Birth Teacher as I wanted to support parents from the beginning of their journey, which starts with pregnancy and birth. I love supporting parents during this exciting, yet overwhelming chapter of their lives, seeing them flourish and grow into the confident, calm and capable parents.
I look forward to meeting you all and welcoming you onto my courses, you may even get to try one of my delicious cakes.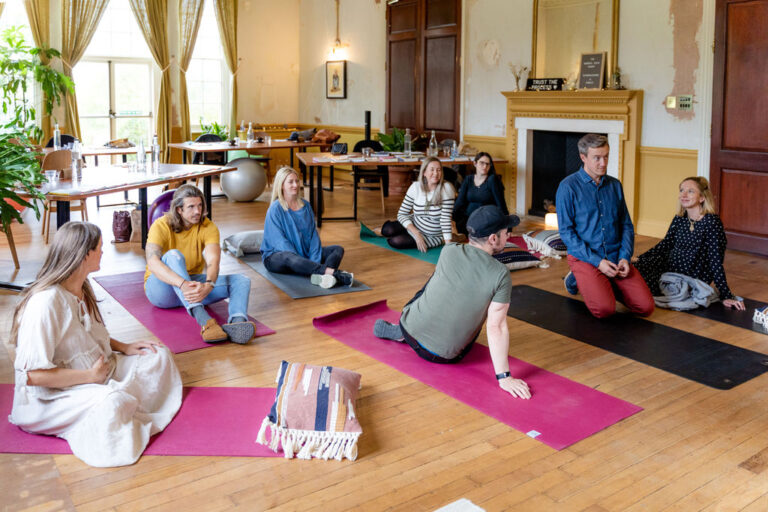 Group Courses
I teach group courses in Hartley Witney, Hampshire.. These are a friendly, sociable way to combine your learning with meeting other local parents in the area.

Private Courses
Available from the comfort of your own home in-person or on Zoom! Please complete the form below to enquire about learning with me 1:1.
Complete this form to enquire about booking a private Mindful Natal® course with me