"The course with Emma was so gentle and powerful, giving my husband and I endless toold and knowledge to head into birth in the best mindset possible. Emma has been an invaluable source of support beyond the hours of the course…She truly does love and believe in the power of a mindful birth and you can tell" Ellie, first time mum, Bradford
Hi I'm Emma, mum of two by birth and adoption.
I have one adopted daughter who is fully in the 'threenager' zone! My husband and I decided we wanted to give a home to a child and so chose adoption as our route into parenthood. This experience has led me to be passionate about all routes to parenthood, not just the ones we see on adverts!
Fast forward two and a half years and we had M, our birth son. My birth experience with M was less than ideal and this has led me to be deeply passionate about helping people feel empowered and peaceful in their birth experiences. Know your power. Experience peace.
I chose to train as a Mindful Birth teacher as I wanted to give everyone an experience of birth that is empowering and I want them to head towards their birth and parenthood in general from a place of peace rather than anxiety. I also wanted everyone to know that they are included.
Parents will remember me for…
Evidence based information and holding space for all birth choices.
When I'm not supporting parents with their Mindful Birth prep I am…
Chasing two small people around, bracing myself for the next wild swim or googling when the next series of Greys Anatomy will be released!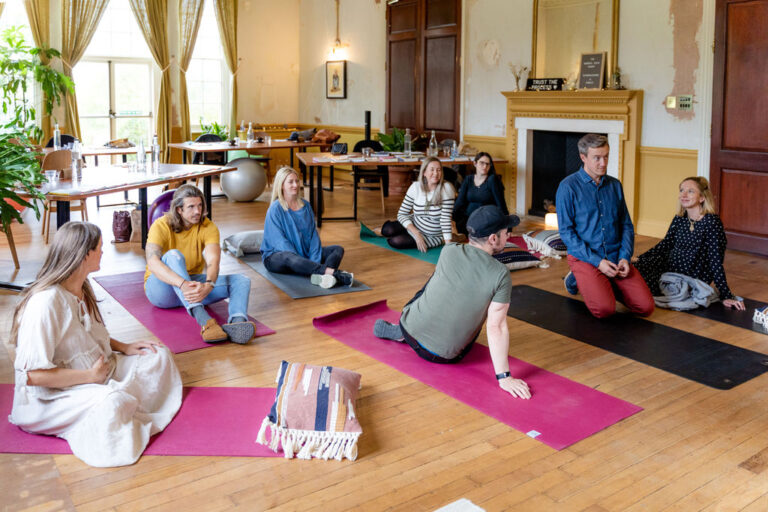 Group Courses
I teach group courses in the Leeds area. These are a friendly, sociable way to combine your learning with meeting other local parents in the area.

Private Courses
Available from the comfort of your own home in-person or on Zoom! Please complete the form below to enquire about learning with me 1:1.
Complete this form to enquire about booking a private course with me