What's Included
PregnaHub™ Access for 1 year Post Birth
Instructor Whatsapp Support
Complete Birth Preparation
Your Instructor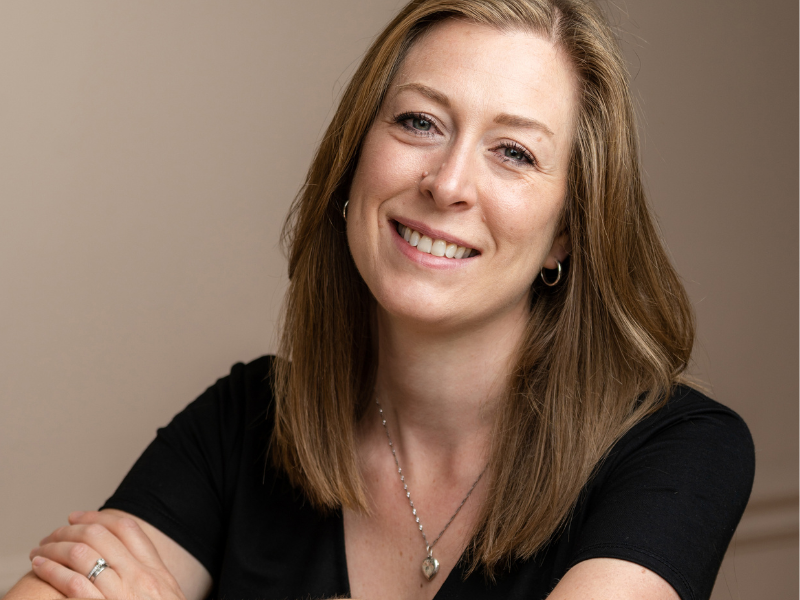 Rachel Cunliffe
Rachel is an accredited Mindful Natal® teacher covering South West London, based in Morden. She is also a Birth and Postnatal Doula, and Breastfeeding Peer Supporter.
Course Overview
Session 1
Mind and body preparation
The science behind hypnobirthing
Understanding the mind body connection
Exploring feelings around birth
Learning how to release fear
Using your positive affirmations and audios
Session 2
Relaxation tools & your birth choices
Breathing and relaxation techniques
Birth place choices
Pain relief options / comfort measures
Care providers and birth team options
Packing lists and practical preparation tips
Session 3
The birth
The stages of labour
Creating an oxytocin friendly environment
Applying your hypnobirthing techniques
Induction methods
Unplanned abdominal/assisted birth
Session 4
Meeting your baby
The minutes after birth and your options
Your post-birth body
Bonding with your baby
Writing your birth preferences and choices
Frequently Asked Questions
When is the best time to start a course?
Anytime from 20 weeks is great. However it's never too early or too late to start learning and gaining support though..
Don't forget that the online PregnaHub™ means you have access to pregnancy yoga, relaxation sessions, e-learning zones and postnatal preparation as soon as you book your course.
For after the birth, we offer a wealth of comprehensive support including:
Educational baby care videos including breast and bottle feeding, baby sleep, baby carriers, day to day baby care (think nappies, dressing them and practical things to consider!), choosing childcare and finally, weaning.
1 hour postnatal doula session on Zoom, taken in the first weeks
Parent & Baby yoga sessions
Moderated & safe online community. Chat about general pregnancy, birth or postnatal related topics or join spaces that connect you with parents on a similar path to you.
Do I need anything else other than this course?
We are very proud to say that our course covers all of your preparation and ongoing support needs. So many of our past clients have said they wished they had just signed up to a Mindful Birth course, as they learned everything and more with us vs. taking multiple courses. We include the evidence-based education and invaluable relaxation techniques, which can be applied to all birth scenarios. That really is the beauty of mindfulness. If you take a group course, you will also meet others due at a similar time to you, and don't forget our online, location-based community too!
What if I can't make one of the sessions?
You will need to discuss with your course teacher if you can book an additional session with them (this could incur an additional small cost for their time) or if the session can be recorded (if on Zoom). This will be at the teachers discretion and whether the other participants are happy for the session to be recorded. We will always endeavour to support your learning and will ensure you can catch up in one way or another.
What topics are covered in the online videos?
We've included the topics that we know parents find really helpful to have a heads up on ahead of the birth, and then return back to once baby is born too:
Baby feeding, with Kathryn Stagg IBCLC
Baby Sleep, with Lucy Smith from Days and Dreams Sleep Consultancy
Baby wearing and slings with Wrap a Hug
Baby First Aid with Daisy First Aid
Baby changing and practical things to think about for bringing baby home, with Mindful Birth doulas
Baby Massage
Introducing siblings
Introducing your baby to pets with Dogs Trust
Choosing childcare
Weaning
What is your cancellation policy?
Refund Policy:
Up to 6 weeks before the course start date: 70% of the course fee is refundable up until 6 weeks before the course start date.
6 weeks or less: No refund will be available.
In all cases, an alternative option will be offered which may be in-person or on Zoom. We will always take special circumstances into consideration, please contact hello@themindfulbirthgroup.com to discuss.
What if something happens to my baby?
This is not something that anyone wants to think about, but we do because it is our duty to look after expectant parents, whatever happens. We will always offer a full refund and support anyone who tragically experiences a loss. We partner with Teddy's Wish and Bereavement Training International to ensure all Mindful Birth teachers are knowledge about baby loss and supporting families.
Start your Mindful Birth journey today
£320 for 2 people